Product description
The 1.75" Micro TRD from Z-Man is small enough to be effortlessly inhaled by perch, trout and all other species of fish. It features the proven TRD stickbait profile in a size just under 4.5 cm . The 10X Tough ElaZtech composition means the Micro TRD will withstand dozens of attacks and catches per bait. The extra soft, buoyant material rises off the bottom when resting, ensuring the Micro TRD is constantly attracting attention. Pairs perfectly with Z-Man Micro Finesse ShroomZ jig heads.
Super-strong ElaZtech baits are 10x more durable than ordinary soft plastics.
ElaZtech baits are naturally buoyant and will float when rigged unweighted. 
The flexibility of ElaZtech assures life-like action that mimics natural bait.
ElaZtech is non-toxic and contains no PVC, Plastisol or Phtalates.
CAUTION: ElaZtech cannot be stored with any other kind of plastic baits. Please store them in the original bag or in a separate tackle box.

Reviews
There are no reviews yet.
More sizes of the soft lure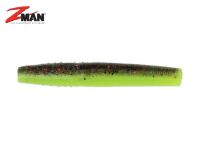 2.75" Finesse TRD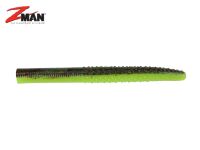 4" Big TRD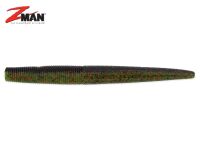 6" Giant TRD
Recommended hooks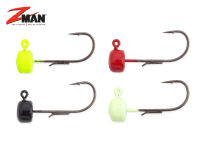 Micro Finesse ShroomZ